Features extra virgin olive Letizia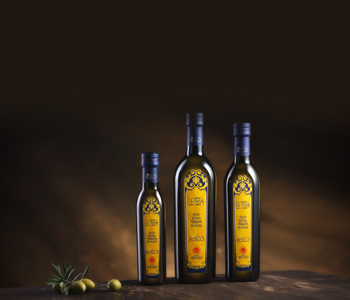 Colour:
milky,deep green appearance with light golden yellow tones.

Aroma:
fruity intense and flowery with hints of grass, corn leaves and fresh tomatoes.

Flavour:
very pleasant, slightly bitter and peppery taste, good texture, goodfluidity, high aromatic persistence with hints of fresh tomatoes.

Use:
excellent no salads, soups of pulses, fish and roast meat.